Name That Christmas Movie!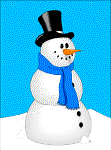 Here's the quote, you name the Christmas movie that it's from!
Click on the green bars to see the answers!
---
"Teacher says, every time a bell rings an angel gets his wings."
It's A Wonderful Life
"What if Christmas, he thought, doesn't come from a store. What if Christmas, perhaps, means a little bit more."
How The Grinch Stole Christmas
"It's a one year membership to the Jelly of the Month Club."
National Lampoon's Christmas Vacation
"You'll shoot your eye out kid!"
A Christmas Story
"He never got his picture on bubble gum cards, did he? Have you ever seen his picture on a bubble gum card? Hmmm? How can you say someone is great who's never had his picture on bubble gum cards?"
A Charlie Brown Christmas
"Uh, since the United States Government declares this man to be Santa Claus, this court will not dispute it. Case dismissed."
Miracle On 34th Street
"Bless this highly nutritious microwavable macaroni and cheese dinner and the people who sold it on sale. Amen."
Home Alone
"We're your worst nightmare... Elves with attitude."
The Santa Clause
"Fog as thick as peanut butter"
Rudolph the Red Nosed Reindeer
"Lovely, glorious, beautiful Christmas, upon which the entire kid year revolved."
A Christmas Story
"The thing about trains... it doesn't matter where they're going. What matters is deciding to get on."
The Polar Express
"Strange, isn't it? Each man's life touches so many other lives. When he isn't around he leaves an awful hole, doesn't he?"
It's A Wonderful Life
---
How did you do? Try some more Christmas Trivia questions. Or click here to reset this page.