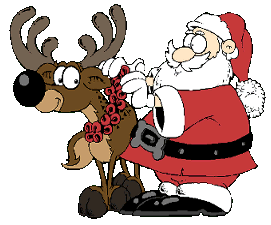 We have 2725 Random Acts Of Kindness So Far!
All of us at XmasFun.com would like to ask a favor of our users. We would like each of you to do one or more Random Acts of Kindness this holiday season. After you've done your Random Act, we'd like you to come back here and share your experience with us! It can be a small act, like smiling at your grumpy neighbor or paying the toll for the next car behind you at the toll booth...or perhaps something bigger! We don't care, we just want to hear your stories and share them with our site users. And please don't be timid about sharing the smallest of kind acts...it's the little changes that make the world a better place!
---
---
ID: 14940
11/13/2017 2:49:03 PM - nick - panama city
i said please nice
---
ID: 14938
9/12/2017 6:07:15 AM - Angela - Philippines
I did my cousins assignment :D
---
ID: 14937
7/19/2017 1:48:40 PM - Kenna - CA
I cleaned and cooked dinner for my family as a surprise last night and they loved it :)
---
ID: 14935
5/26/2017 3:00:22 PM - urb - Russia
helping a handycapped person
---
ID: 14934
12/28/2016 11:48:43 AM. - Taffodill - Uk
Young man in vets was trying to work out how he could pay for his dog's medication...I felt so sorry for him and it was obvious he loved his dog very much...so I paid his bill for him..there for the grace of god go I
---
ID: 14933
12/25/2016 2:45:24 PM. - Derrk - winnipeg,Manitoba
I pick up Tim Hortons coffee every morning. Every Friday I pay for whatever the car behind orders. The last couple of Fridays the car ahead of me has paid for my coffee. Pay it forward!!
---
ID: 14932
12/24/2016 6:02:44 AM. - Lexi - Olive Branch MS
I let my sister have my side of the car for a day even though I wanted it.
---
ID: 14931
12/23/2016 2:14:14 AM - Lillyrose - Ireland slash wexford
When I was at penny's a bunch of hangers on the floor and before anyone stepped on them I picked them up and the where yoga pants n the floor I piked them up to and I gave my teacher a Christmas card and a chocolate bar to show how nice and funny he is

---
ID: 14930
12/22/2016 2:14:49 PM. - Mike - Arlington hts Ill
Remember...before you speak, let your words flow through three gates..
Is it true
Is it nice
Does it matter :)
Merry Christmas every one!!
---
ID: 14929
12/22/2016 11:45:27 AM - Meghan Nordoff - Naperville IL
I was at school when this girl was getting builled. These girls were hiting her calling her ugly. I then ran up and let the girls hit me instead of her. That girl is now my best friend.
---
---