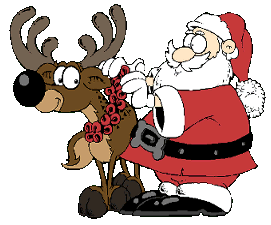 We have 2760 Random Acts Of Kindness So Far!
All of us at XmasFun.com would like to ask a favor of our users. We would like each of you to do one or more Random Acts of Kindness this holiday season. After you've done your Random Act, we'd like you to come back here and share your experience with us! It can be a small act, like smiling at your grumpy neighbor or paying the toll for the next car behind you at the toll booth...or perhaps something bigger! We don't care, we just want to hear your stories and share them with our site users. And please don't be timid about sharing the smallest of kind acts...it's the little changes that make the world a better place!
---
---
ID: 14980
12/27/2018 4:10:49 PM - mike - ah il
i prayed for a friend in need
only 363 more days for Christmas!!
have a healthy new year everyone
mbay
---
ID: 14979
12/26/2018 12:53:41 AM - mike - arlington hts ill
i had an old friedvover for Christmas breakfast
---
ID: 14978
12/24/2018 2:41:53 AM. - markwhelan - leinster
save a child hitting her head of the glass look after the older people check on them say please thankyou excuse me our sorrow for bumps into to you. buy present for family and friend go to mass spent time listen to music and go for a walk.
---
ID: 14977
12/23/2018 7:24:56 PM. - Anna - Ohio
I leave notes on my piers lockers anominously. The notes say things like, "I LOVE your hair today!" or "Good luck on that math test!" I sign the notes with the code name, "Blue."
---
ID: 14976
12/17/2018 6:21:51 PM - mnm - kanas
I did my chores with without being asked to
---
ID: 14975
12/17/2018 5:14:30 PM. - Caitlyn Mcwilliams - England
I love everyone
---
ID: 14974
12/16/2018 10:00:08 PM - Juli - Shoreview, MN
A house in my town has one string of old fashioned Christmas lights across the front of their house all year. They change the bulbs to match the season or holiday. (Green for St. Patrick's Day, red, white and blue on election day, pink and red for Valentine's day....)
I sent them a nice card, note and a gift card to a local pizza spot because they bring me joy each time I drive by and I anticipate the change of bulbs with the change of holidays!
---
ID: 14973
12/14/2018 5:11:40 PM. - Buddy - Mexico
When in a conversation I asked how I could repay a favor. they said one day you will be able to help not just because they are in need, simply because you are moved to do it. That is how you pay me back. 30 years later(sorry took a while) I started facebook.com/groups/inglesinteligente with the sole purpose of helping people not just study English but dominate it and use it to improve income. That is what Help others achieve and reach their goals. just join and we see what we can to to assist using what is now the Buddy system. Buddies helping Buddies.
---
ID: 14972
12/4/2018 8:40:17 PM. - Lefty - Mitchell, Indiana
I sent a wonderful DESERVING couple to a Broadway production of The Lion King. I bought the tickets for myself and my husband, but as I read more about their charity work here locally at Bertha's Mission, I realized that these beautiful people give so much and never asked for ANYTHING in return for themselves. I then made a donation to Bertha's Mission. I have a roof over my head, healthy children, heat, and food to eat. I am blessed. Not everyone is so lucky.
---
ID: 14970
10/30/2018 2:49:54 PM - Kennie Ann - Aurora, Ill.
When I am Christmas Shopping, I say to the clerk -"thank you for coming to work today." Their smile and look of surprise is a gift to me.
---
---