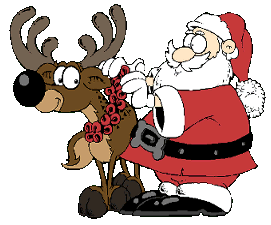 We have 2768 Random Acts Of Kindness So Far!
All of us at XmasFun.com would like to ask a favor of our users. We would like each of you to do one or more Random Acts of Kindness this holiday season. After you've done your Random Act, we'd like you to come back here and share your experience with us! It can be a small act, like smiling at your grumpy neighbor or paying the toll for the next car behind you at the toll booth...or perhaps something bigger! We don't care, we just want to hear your stories and share them with our site users. And please don't be timid about sharing the smallest of kind acts...it's the little changes that make the world a better place!
---
---
ID: 14989
12/27/2019 8:08:49 AM. - Sarah - Winchester VA
My friend Mary and I made sugar cookies and hot chocolate and delivered it to the Salvation Army bell ringers in our area one Saturday before Christmas this year.
---
ID: 14988
12/22/2019 6:20:20 AM - Pam - New York
I encouraged my friend when he was feeling really low because he was pushing rope.
---
ID: 14987
12/10/2019 1:57:29 PM - Addison - usa
I help people out when they need it.
---
ID: 14986
12/8/2019 8:23:44 AM - Blue - Sweden.
I paid my respects for someone who is not with us anymore by planting a flower along with a message on an open field. I did not know the person but I wanted to honor them.
---
ID: 14985
12/3/2019 6:30:05 PM - Daniel - Flintstone GA
I give my neibors company and follow the scout Law.
---
ID: 14984
12/3/2019 6:27:23 PM - Daniel - Flintstone GA
I have been very nice this year

---
ID: 14983
11/23/2019 5:24:07 PM - Lizzie - Texas austin
Went to paws in kyle Texas and volunteered
This is a place for cats and dogs!!!!
---
ID: 14981
10/28/2019 12:07:04 AM. - Olivia - Buena, United States
I stood up for a friend being bullied.
---
ID: 14980
12/27/2018 4:10:49 PM - mike - ah il
i prayed for a friend in need
only 363 more days for Christmas!!
have a healthy new year everyone
mbay
---
ID: 14979
12/26/2018 12:53:41 AM - mike - arlington hts ill
i had an old friedvover for Christmas breakfast
---
---