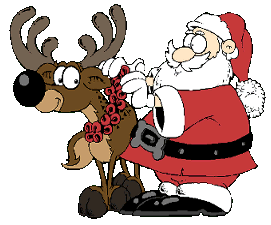 We have 2739 Random Acts Of Kindness So Far!
All of us at XmasFun.com would like to ask a favor of our users. We would like each of you to do one or more Random Acts of Kindness this holiday season. After you've done your Random Act, we'd like you to come back here and share your experience with us! It can be a small act, like smiling at your grumpy neighbor or paying the toll for the next car behind you at the toll booth...or perhaps something bigger! We don't care, we just want to hear your stories and share them with our site users. And please don't be timid about sharing the smallest of kind acts...it's the little changes that make the world a better place!
---
---
ID: 14954
12/15/2017 7:53:19 AM. - Daniel - 2012 Namon Ln becch island sc
I think every should come in peace because it fun to play and to enjoy the hoildays.
---
ID: 14953
12/15/2017 5:13:28 AM - Cornfritter856 - New Jersey
I helped a big kid read comments on youtube cause he didnt know how to
---
ID: 14952
12/14/2017 11:01:08 AM - Awesome sauce - Homewood, Illinois
I raised chairity for a children's hospital in Chicago
---
ID: 14951
12/12/2017 12:45:07 PM - Galaxy Girl - Illinois
I donated a toy to the toys for tots bin at school.
---
ID: 14950
12/10/2017 7:55:22 AM. - Angela - Brooklyn, NY
Every Year in Bay Ridge the Salvation Army Volunteers are out on 75th Street Playing Christmas Songs with a Trumpet and Saxophone and other volunteers collecting Funds in Buckets out on the street My Husband and I always go into the Dunkin Donuts located across the street and Buy Coffee and Doughnuts for all of them They are always very grateful. We are Happy to do it

---
ID: 14949
12/9/2017 10:13:57 AM - Peace - usa
It was a cold day and we were out for a walk. We came across a bird with a broken wing. We saw a Vet place back down the road. We walked back down the road and we explained to the Vet what happened and he & his assistant came with us to get the bird and help mend the poor birds wing! The random act of kindness goes to the Vet and his assistant (how many vet's do you know who walk out in the cold to save a wild bird?)! We just notified him of the poor bird. : )
PS: The bird stood still, we believe he knew the vet was there to help him!
---
ID: 14948
12/6/2017 1:13:24 PM - KB - Rice Lake WI
My husband and I were eating at Olive Garden with our three year old daughter. She was having fun, and being a little loud. An older gentleman at the table next to us didn't complain about her giggling and having fun as some people would, he told us how sweet she was. Then when the waitress brought us our check, she told us that same gentleman had paid for our bill. We were so touched by it, that we try to do the same for others whenever we can.
---
ID: 14947
12/6/2017 12:59:59 PM - Karen & Martin - Ontario Canada
We gave new toys to a charity toy drive and food to the food bank :)
---
ID: 14946
12/5/2017 6:48:49 AM. - Super Best Friends - Jacksonville, NC
WE COMPLEMENTED PEOPLE RANDOMLY
---
ID: 14945
12/2/2017 5:08:47 PM. - Samantha payne - Tigard Oregon
Being nice to others and helping people if they get lost
---
---