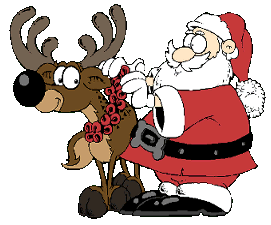 We have 2338 Random Acts Of Kindness So Far!
All of us at XmasFun.com would like to ask a favor of our users. We would like each of you to do one or more Random Acts of Kindness this holiday season. After you've done your Random Act, we'd like you to come back here and share your experience with us! It can be a small act, like smiling at your grumpy neighbor or paying the toll for the next car behind you at the toll booth...or perhaps something bigger! We don't care, we just want to hear your stories and share them with our site users. And please don't be timid about sharing the smallest of kind acts...it's the little changes that make the world a better place!
---
---
ID: 11433
12/12/2013 3:33:19 PM. - Kira - Jacksonville, FL
I helped my grandmother make dinner.
---
ID: 11432
12/12/2013 3:24:06 PM - mud - america
i shoveled snow, helped my dad last night!
---
ID: 11431
12/12/2013 1:39:01 PM. - penelope - loveland
Smile and laugh all day and let students know they are loved and can laugh…. we have angles with us….
---
ID: 11430
12/12/2013 10:23:44 AM - Alene - Seaford
I helped my friend with her homework.
---
ID: 11429
12/12/2013 10:16:59 AM - lil - Nottingham
We were at the shop there was a woman behind us she was buying dinner she couldn't aford the thing she was buying so we paid it for her
---
ID: 11428
12/12/2013 6:37:35 AM - sebastien - beef town
i brought a breakfast to my grand-mother in her room this morning and she was happy.
---
ID: 11424
12/12/2013 6:18:02 AM - Chandler - neguac
i payed for some kid's dinner when he could'nt. :)
---
ID: 11422
12/12/2013 6:14:23 AM - Rebecca - Neguac
I help old people.
I gave my friends some presents for Christmas.
I helped my friends do their homework.

---
ID: 11416
12/12/2013 4:41:02 AM - Bobby - Boston
I shoveled my new neighbour's doorstep. He was so suprised when he opened the door this morning. He doesn't know who did it. I won't say anything. It's enough for me to see him happy like that.
---
ID: 10423
12/12/2013 12:51:46 AM - lina - china
The Philippines were injured or left homeless by the earthquake my class and I diced to help them we donated more than 500 yuan!
---
---