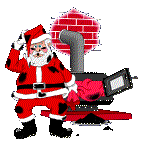 A Holiday Classic! Makes about 38 1/2 cup servings.
Ingredients
12 eggs separated
1 cup sugar
1 1/2 cups bourbon
1/2 cup brandy
6 cups milk
ground nutmeg
1 cup heavy whipping cream
Instructions
1. In large bowl with mixer at low speed, beat egg yolks with sugar. At high speed, beat until thick and lemon colored, about 15 minutes, frequently scraping bowl.

2. Beat in bourbon and brandy, one tablespoon at a time to prevent curdling. Cover and chill.

3. About 20 minutes before serving, in chilled 5-6 qt. punch bowl, stir yolk mixture, milk and 1 1/4 teaspoons nutmeg.

4. In large bowl with mixer at high speed, beat egg whites until soft peaks form.

5. In small bowl, using same beaters, beat cream until stiff peaks form.

6. With wire whisk, gently fold egg whites and cream into yolk mixture until just blended and serve.